Friday, November 28, 2008
His name is Leonardo.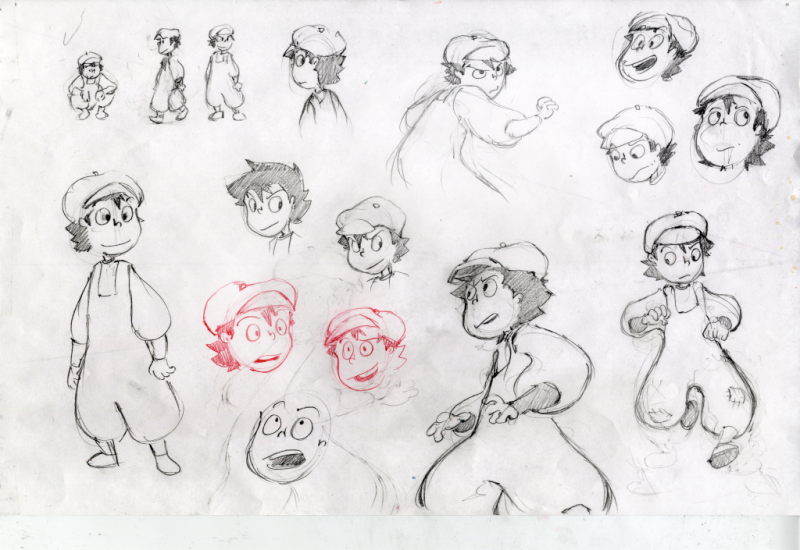 Might just be my final character. Maybe. Need to do some animation tests first..
Posted by Carlos Romero at 7:49 PM 3 comments

Tuesday, November 11, 2008
Thursday, November 6, 2008
Well usually I don't post because I'm really forgetful or enslaved with work, but this time it's because of an entirely different reason. In a nutshell, medical reasons threw me into the hospital for exactly two weeks, and amongst the post release, recovery and catching up with school work there just hasn't been time to keep up posting. But in time I should have a lot more content to post. I hate that I missed two weeks, but I'm totally better now and happy to be in full swing back at Calarts.

And of course the lockdown! It's been Calarts tradition for the past 5 years or so to hold an event called the 48-hour lockdown. Here you have 48 hours animate a short film. On the eve of the lockdown there's a drawing of a word from a hat that reveals the lockdown's topic. This year's word was "hair", and you guessed it, you need to animate up some hair. Actually you can pretty much do whatever you want, as long as hair appears in a frame of the film.

The drawing was the week I was let out of the hospital, and being the nut that I am with all my backed up homework, I did the film anyway. I'm happy to say it's finished and awaiting to premiere with some other hilarious stuff this Saturday. I'll post it here after the Lockdown show.

Here's a preview still:

Stay tuned for the upload this weekend. STAY TUNED DAMMIT!!!!
Posted by Carlos Romero at 11:37 PM 1 comments